---
20 White Ideas that bring comfort and style to your studio
SabayA
White is the perfect shade of room design for every occasion. It is symbolizing peace and purity. Whether combined with other monochromatic scheme or with various colors of the rainbow, white is still able to express its standing attraction.
The right combination of brown and white can create a color scheme that brings cleanliness to your bedroom. Choose either one of them as the primary color for the wall.
Small apartments are designed as Studio apartments, all functional spaces are shared in a single room.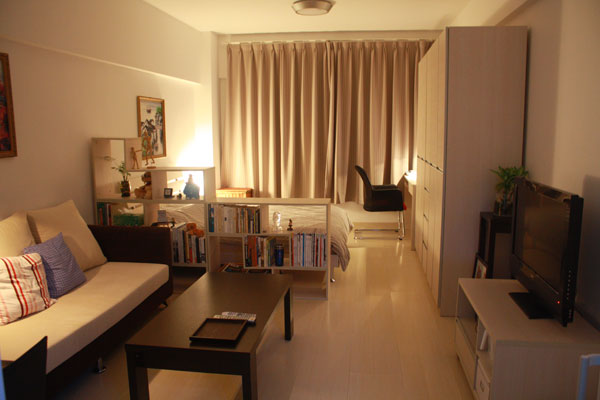 There is a great white apartment ideas for small room.
Black and green theme never gets old. In fact, it is one of white apartment ideas that brings back the classic style.
Bedroom space is arranged in the corner of the apartment. That helps you feel relax every night.
Besides being combined with other monochromatic palettes, white is also suitable to match with bright colour such as pink, yellow, etc.